Definition
Edit
Plop: v. to put wet hair up into a cloth; n. said act of putting hair up; also plopping, plopped.
If you're looking for a way to decrease the drying time of your hair and help enhance waves and curls, plopping's for you! Plopping involves putting your hair up in a cloth, which behaves like an accordion, almost scrunching the hair by itself. This is a different method than just putting your hair up in a towel turban.
Things You'll Need
Edit
A plopping cloth, options include:

Cotton t-shirt (long-sleeved, and over-sized works best)
Linen, cotton, or microfiber cloth

Something to secure the plop with: hair tie, clip, etc.
Steps to Plopping
Edit
Gather the needed materials listed in the Things You'll Need section above.
Wash and style your curly hair. Add any mousses or gels to the hair before plopping.
Lay your plopping cloth on a flat surface. Good places include the toilet seat (with the lid down!), chairs, and low beds or shelves.
Bend over at the waist and position your hair on top of the cloth, near the edge closest to you. Move your head until it is pressed firmly against the surface.
Take the far edge of the cloth and drape it over the back of your head.
Grab the sections of cloth by either side of your hair and twist them tightly away from your face.
Move up slowly from the bent over position.
Secure the "sausage rolls" you have just created by twisting the cloth at the back of your head, #Leave the plop on for as long as you like. If you notice frizzing after you remove the plop, add a little gel to your hair then and try plopping for less time. 15 to 20 minutes is a good time to try.
Remove the plop. Let your hair air dry, or blow-dry with a diffuser so as not to disturb the curls. Do not touch the curls while they are wet or they will frizz.
Rock those curls!
Plopping Videos
Edit
Use whichever method is best for you.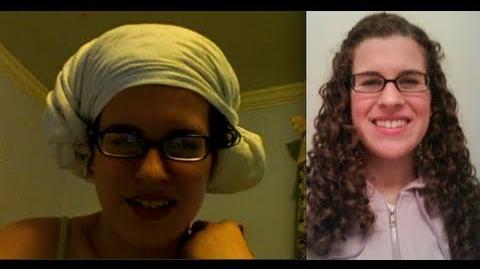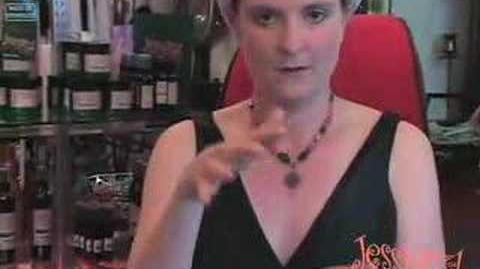 There are many variations on plopping, so experiment and see what works for you.
Some people like to sleep in their plops. Make sure to clip any cloth where your head does not lie on the pillow, if you choose this option.
Warnings
Edit
Do not use a generic, terrycloth towel to plop with if your hair is prone to frizz! The little threads of the material will pull out strands of hair and create frizz! (Cotton or linen is the preferred material.)
If you have short curly hair this may squash some sections weirdly.
More Plopping Links
Edit
Community content is available under
CC-BY-SA
unless otherwise noted.